ASIX Industrial Ethernet products include two families: AX58x00 EtherCAT slave controllers/SoC and AXM57104 TSN NIC. This solution is suitable for smart factory, industrial automation, industrial IoT (IIoT), etc. applications.
EtherCAT
The AX58200 is a 2/3-port EtherCAT Slave Controller SoC equipped with ARM® Cortex®-M4F core with DSP extension runs up to 192 MHz and EtherCAT Slave Controller (ESC) with two integrated Fast Ethernet PHYs. AX58200 also supports additional communication interfaces such as 10/100Mbps Ethernet MAC with RMII and hardware cryptography accelerator, HS USB OTG, SPI/UART/I2C/I2S/CAN/PWM, etc.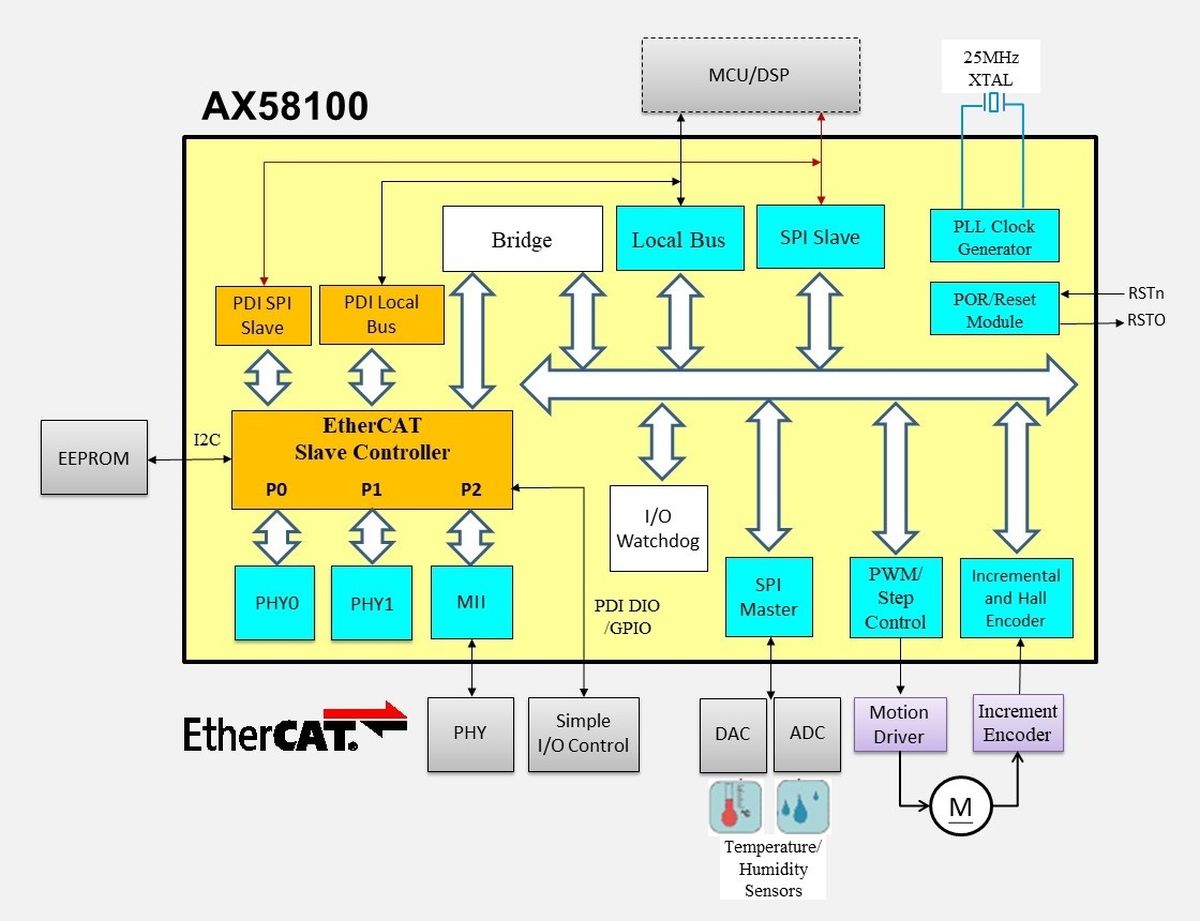 The AX58100 is a 2/3-port EtherCAT Slave Controller (ESC) with two embedded Fast Ethernet PHYs. The AX58100 also provides SPI slave and Local bus Process Data Interfaces (PDI) to provide an easy way for system designers to implement the standard EtherCAT communication functionalities on those traditional non-EtherCAT MCU and DSP industrial platforms.

EtherCAT Total Solution
NEXTW provides easy-to-use EtherCAT master automation barebone SoC solutions, which support EtherCAT protocol stack, high accuracy DC master synchronization (DCM) capability and real-time sub-system for industrial automation applications.

NEXTW also provides EtherCAT slave motor/motion control modules, digital I/O control modules, hardware reference circuits, multi-axis motion control software library, SDK, etc. for rapid EtherCAT slave applications development. Contact NEXTW for details...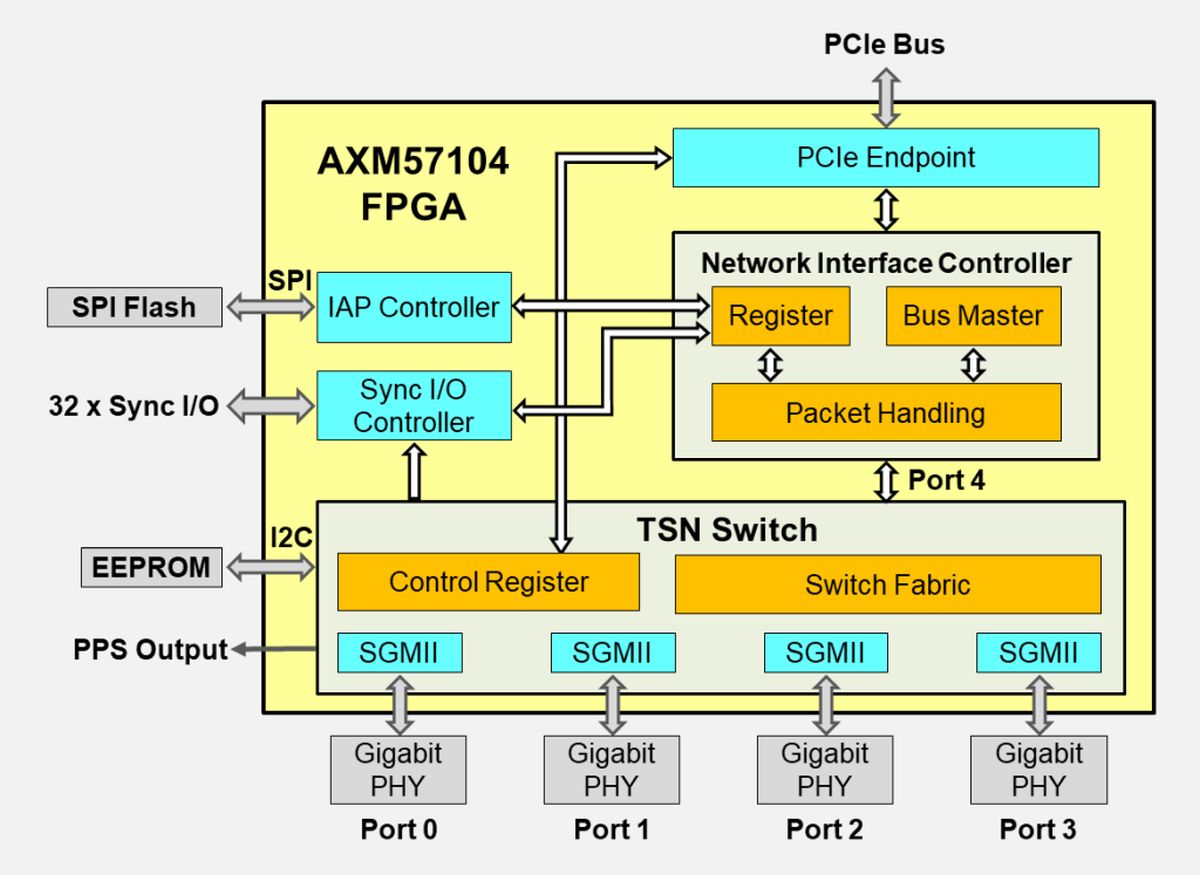 TSN
The AXM57104 is a 4-port TSN Gigabit Ethernet PCI Express NIC card. AXM57104 supports enhanced TSN functions included the timing and synchronization compliant to IEEE 802.1 AS-Rev/AS and IEEE 1588V2, the Forwarding and Queuing of Time Sensitive Streams (FQTSS) : Specifies Credit-Based Shaper (CBS) compliant to IEEE 802.1Qav, the Time-Aware Shaper (TAS) compliant to IEEE 802.1Qbv, and the Per-Stream Filtering and Policing (PSFP) compliant to IEEE 802.1Qci. AXM57104 also supports 32 synchronous I/O pins, one Pulse Per Second (PPS) output and field upgradable via In Application Programming (IAP).