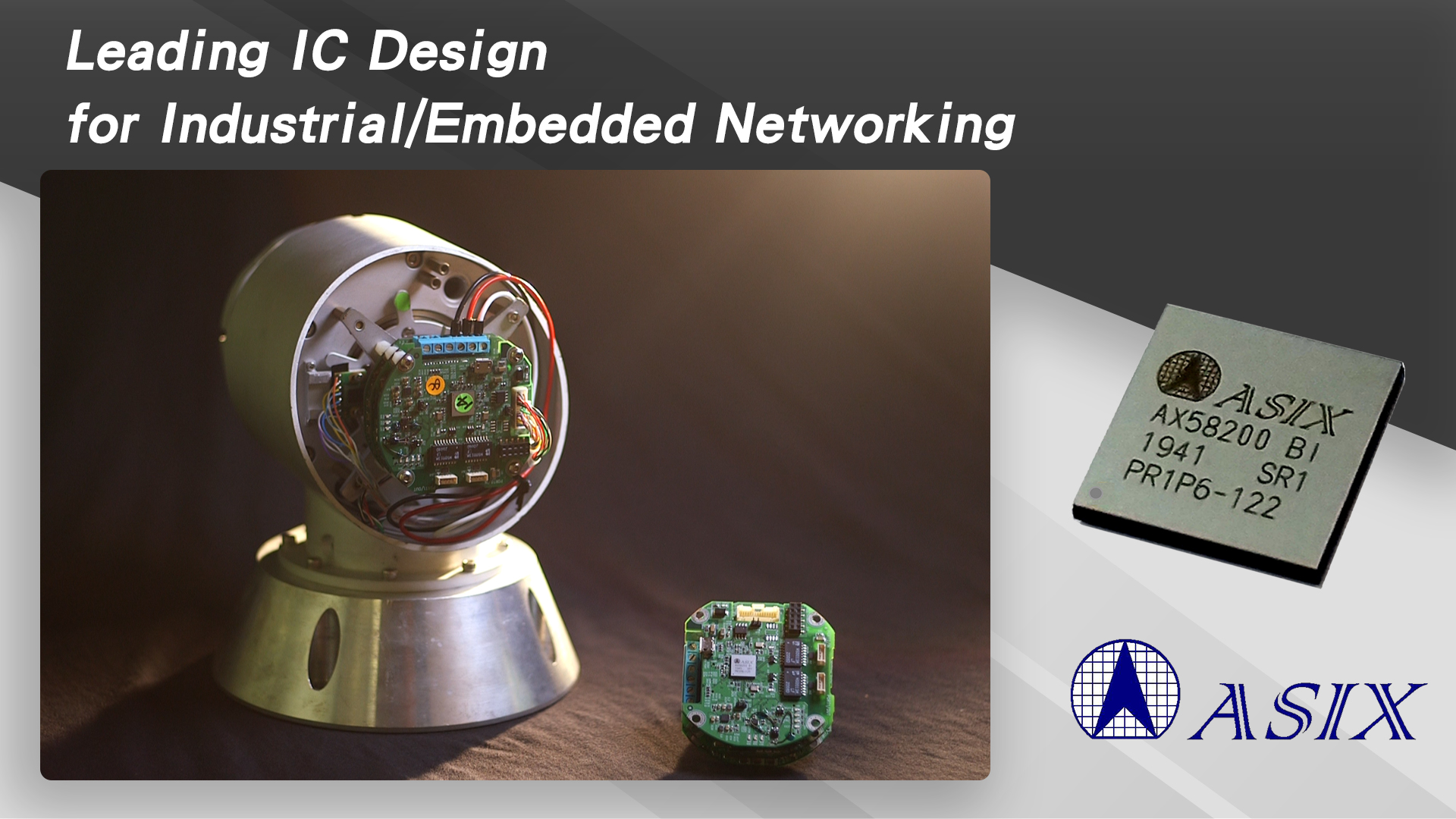 Technological innovation has become the key to competitive advantages and is considered a driving force for industrial transformation.

ASIX Electronics Corporation is a leading IC design company for industrial/embedded networking and I/O connectivity solutions. Focusing on developing high-integrated, easy-design and cost-efficient Ethernet-centric and interface silicon products. ASIX has successfully launched many most successful and innovative products applied in industrial/embedded networking, communication and connectivity applications.

ASIX products include EtherCAT/Industrial Ethernet ICs, SuperSpeed USB Ethernet ICs, Non-PCI/SPI Embedded Ethernet ICs, Interface ICs, RS-232/RS-485 Transceivers and Ethernet/Wi-Fi/USB KVM SoCs.

ASIX has outstanding engineering teams to provide customers the professional and timely technical services. For more information, please contact ASIX Electronics Corp. via e-mail:sales@asix.com.tw.