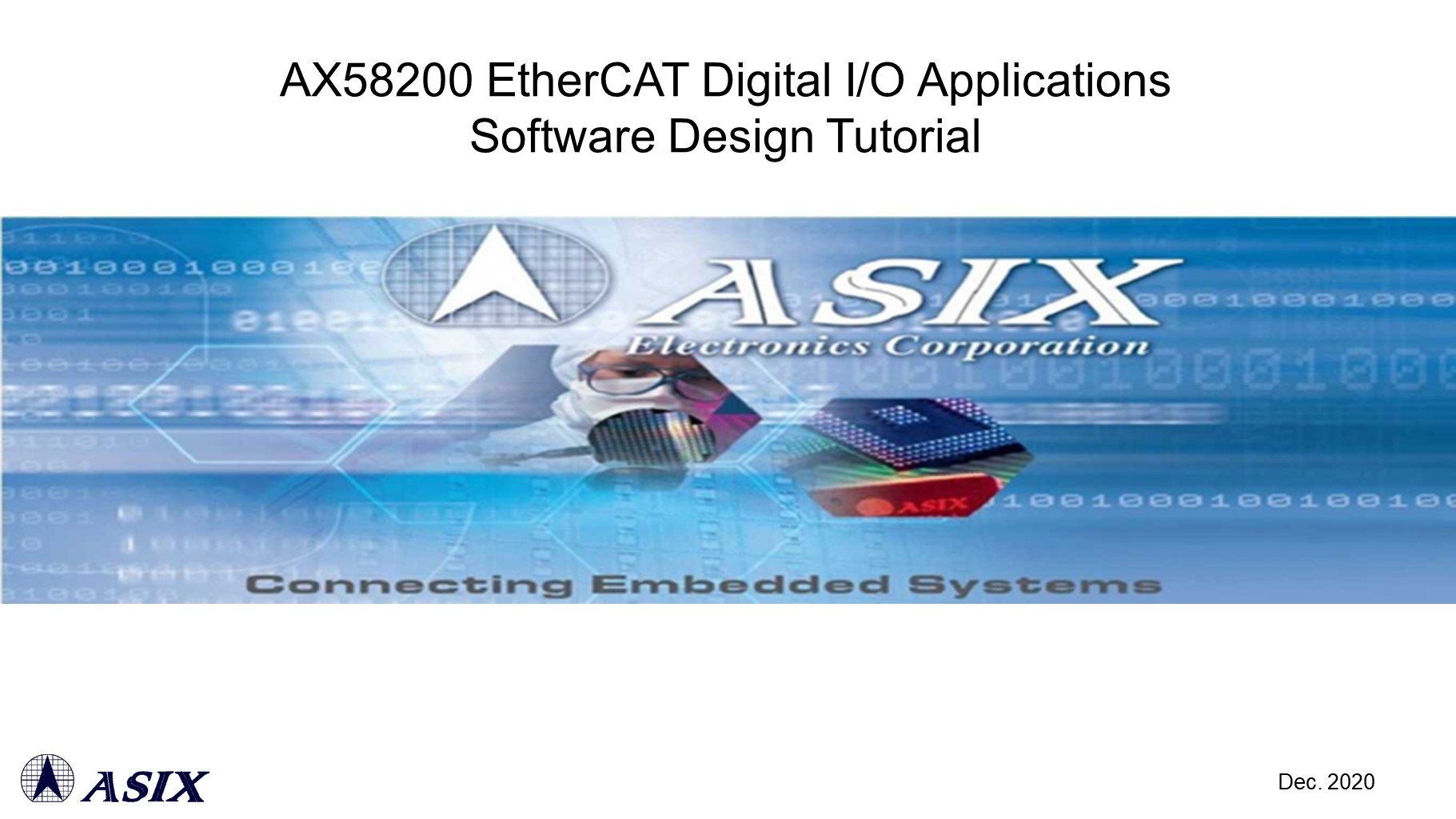 This ASIX e-Learning video teaches designers how to modify AX58200 ADIO (Analog/Digital I/O) demo kit firmware source and TwinCAT PLC demo source for 12-bit digital I/O applications.

To simplify AX58200 EtherCAT products design, ASIX offers AX58200 ADIO Demo Kit and free Board Support Package (BSP) which includes reference schematics, PCB design guidelines, hardware/software design guides, software tools, sample firmware sources, etc. for designers to easily design the AX58200 Digital/Analog I/O EtherCAT slave products.

ASIX has outstanding engineering teams to provide customers the professional and timely technical services. For more information, please contact ASIX Electronics Corp. via e-mail:sales@asix.com.tw.